Cooperations and partner institutes
Intensive scientific exchange and good cooperation with other institutes and companies are principles of our company philosophy.
Biogents
Biotests on the effectiveness of various products against mosquitoes are carried out by our cooperation partner, Biogents AG.
www.biogents.com
E-Nema
The 'Gesellschaft für Biotechnologie und biologische Pflanzenschutz mbH', based in Schleswig-Holstein, distributes the garden beetle traps we have developed.
www.e-nema.de
Biocare
Gesellschaft für biologische Schutzmittel mbH.
www.biocare.de
Julius-Kühn-Institut (JKI)
Bundesforschungsinstitut für Kulturpflanzen, Institut für Pflanzenschutz in Obst- und Weinbau.
www.julius-kuehn.de/ow
Fachhochschule Bielefeld
Fachbereich Ingenieurwissenschaften und Mathematik, Arbeitsgruppe Fermentation und Formulierung von Zellen und Wirkstoffen
https://workinggrouppatel.wordpress.com/
Memberships
We are a member of the following societies:
Deutsche Gesellschaft für allgemeine und angewandte Entomologie (DGaaE)
www.dgaae.de
Deutsche Gesellschaft für Medizinische Entomologie und Acarologie (DGMEA)
www.dgmea.com
Entomological Society of America (ESA)
www.entsoc.org
International Biocontrol Manufacturers Association (IBMA)
www.ibma-global.org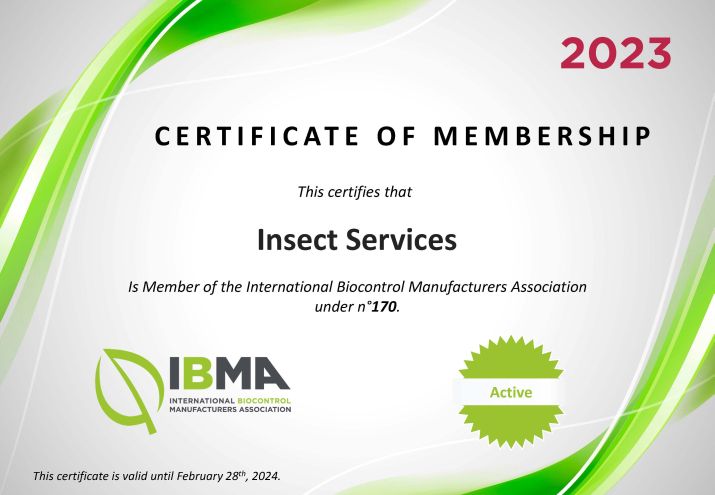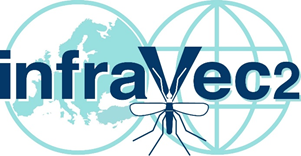 Insect Services is an associate member of Infravec2, an international and interdisciplinary network for the promotion of vector (disease vector) research infrastructure.